Discover more from DrumBeats
Community news from across Louisiana
Are you a subject-matter expert or a knowledgeable source?

 Isn't it time for you to be a local expert and news source?

Are you an expert on topics and issues critical to our city? Can you be a source of insight on issues like community development, politics, education, social/criminal justice, economics/finances? What about religion, relationships/sex, or alternative health? Are you a scholar or connoisseur of music, movies, or food? Do you have great understanding of housing, construction, real estate? Are you a historian of sports, a city historian, or a collector of artifacts? ​
 
Complete this form

We'd love to interview you in 2019!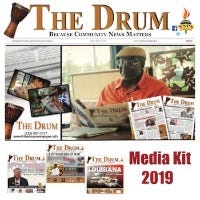 The 2019 Media Kit is available including the editorial calendar and special instructions to submit news and advertisements. Print, web, and DrumBeat advertising rates start at $80. Community businesses and nonprofit organizations receive special rates. Call Eddie at (225) 927-3717 to discuss.