Discover more from DrumBeats
Community news from across Louisiana
Scotland-based conductor Kellen Gray and LPO bring classic Black American tales of love, loss, and family
Louisiana Philharmonic Orchestra presents 'Porgy and Bess: A Symphonic Picture, Nov. 18 at The Orpheum Theater in New Orleans
TheLouisiana Philharmonic Orchestra brings tales of love, loss, and family ties in a Nov. 18 performance of Porgy and Bess: A Symphonic Picture, featuring conductor Kellen Gray and soprano Chabrelle Williams.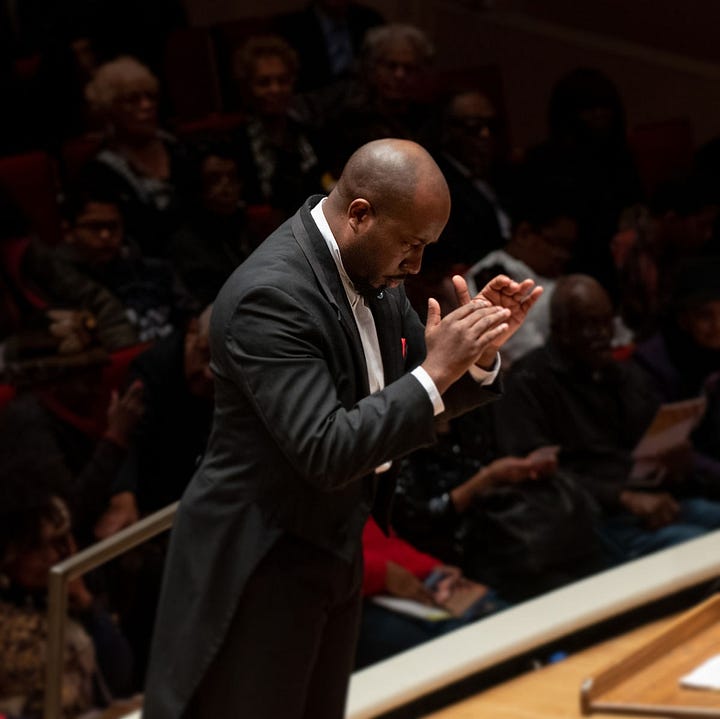 Porgy and Bess tells the story of Porgy, a disabled Black street beggar living in the slums of Charleston. It deals with his attempts to rescue Bess from the clutches of Crown, her violent and possessive lover, and Sportin' Life, her drug dealer.
This stirring program presents classical works of 20th and 21st century Black composers Coleridge-Taylor Perkinson, William Grant Still, and Margaret Bonds.
While based in Scotland, Gray is associate conductor of the Charleston Symphony (USA) and assistant conductor of the English National Opera and the Royal Scottish National Orchestra in the UK. His 2022 debut album, African-American Voices with the Royal Scottish National Orchestra and Linn Records received 5-stars from Pizzicato. He is the founder and curator of the Charleston Symphony's Project Aurora, a programming and performance initiative "aiming to illustrate the richness of African-American arts and culture as equally important to its European equivalent."
Williams is a three-time district winner of the New York Metropolitan Opera National Council Auditions and recently performed the role of Claudette Colvin in a new opera by Jasmine Barnes and Deborah Mouton with the American Lyric Theater. Later this year, she will debut with the New Orleans Opera's production of Jeanine Tesori's Blue.
On Nov. 18, there will be an open rehearsal at 10 am. Doors open at 6pm for the 7:30pm concert at The Orpheum Theater, 129 Roosevelt Way, in New Orleans.