Discover more from DrumBeats
Community news from across Louisiana
Let it be known
The Drum invited readers to share their best moments, to recall their valiant work, and to let their successes be known. Here are some of the victories:
Last year was a whirlwind of rebuilding, re-aligning, and restoring communities across Louisiana. The Drum invited readers and community partners to share their best moments, recall their valiant work, and let their successes be known.
Here are some of the victories: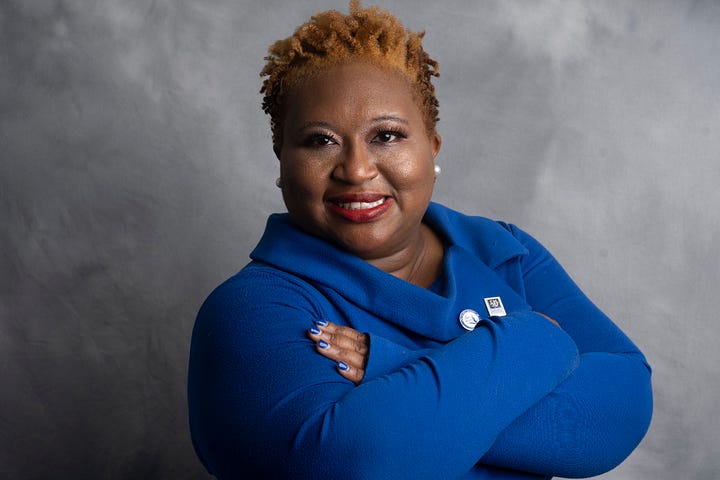 LaShunda Hodges, Ph.D., an associate research plant and soil science professor at Southern University College of Agricultural, Family, and Consumer Sciences has been inducted into the Marquis Who's Who. As with all Marquis Who's Who biographical volumes, individuals profiled are selected based on the current reference value. In addition, factors such as position, noteworthy accomplishments, visibility, and prominence in a field are criteria during the selection process. Hodges earned a bachelor's degree in plant and soil science and a master's degree in agronomy, both from Alcorn State University and a Ph.D. in agronomy-environmental planning and management from Louisiana State University. She possesses more than 15 years of experience in agronomy, the science of soil management, and crop production. In addition to being a member of MANNRS, Hodges is certified in diversity, equity, and inclusion in the workplace by the University of South Florida and in Zeta Organizational Leadership by the United Latino Students Association. She is also certified in drone program management  and has earned an FAA Part 107 UAV/Drone pilot license from the Federal Aviation Administration.
In 2022, Tasha Clark-Amar was elected  vice chair and commissioner of the North Baton Rouge Economic Development District.She received the Beta Iota Chapter of Alpha Phi Alpha Fraternity, Inc. Trailblazer Award Recipient and Louisiana Council of the Blind Service Award Recipient. Under her leadership, the East Baton Rouge Council on Aging served as a community leader in the fight against COVID-19 through ongoing vaccination clinics across the parish during the pandemic. She also oversaw: the grand opening of The Lotus Center, a state-of-the-art senior center in downtown Baton Rouge, and the Lotus Village, a senior living community in the historical Gracie community; the expansion of the Lotus Food Pantry which offers seniors a true grocery store-like experience while combatting senior hunger and food insecurities; renovating the new administration building and commercial kitchen.
Louis Allen and the A-Team crew opened Throw Dat Dirt Urban ATV Park in Scotlandville on October 9, 2022. Located at 11890 Gibbens Rd near Baker, La., the park spans 35 acres and features 0ff-road trail, ATV and  4x4 rental, and passenger rides that are safe for all ages. Guests are welcome to bring personal vehicles. Allen's A-Team is the team of young men whom he coaches and training in the skilled trades. Allen appeared on TEDX-Scotlandville explaining how positive psychological reinforcement, trade skills, and bravado are the keys to rearing and nurturing Black boys and to build community. The land literacy activist will receive the 2023 Acie J Belton Lifetime Achievement Award next month from Baton Rouge Councilwoman Chauna Banks.
Kemi Kemi, founder of SOBA Hibiscus, has launched new brand designs created by Taylor Rega that pull from the founder's West African roots where beverages are expressions of beautiful cultures and places. The new design displays vibrant African prints that have an inviting look with a message to empower drinkers to live a balanced life of culture and health. Founded in 2017 by Kemi and Stephan Von, SOBA Hibiscus is a pacesetter in mocktails and teas, offering a variety of refreshing caffeine-free beverages that provide health benefits and are antioxidant boosters.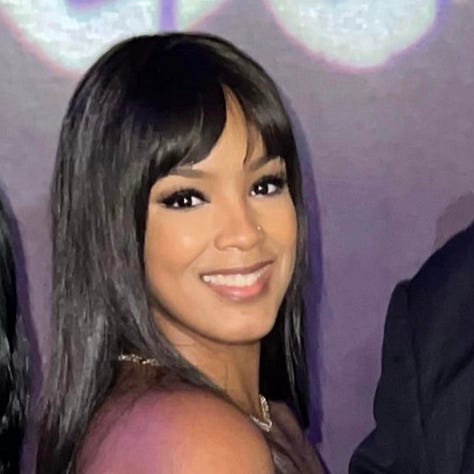 Amite City attorney LaToia Williams-Simon was selected to Rising Stars. This peer designation is awarded only to a select number of accomplished atto
rneys in each state. Prior to becoming an attorney, she graduated in 2014 from The University of the District of Columbia David A. Clarke School of Law. After passing the bar exam, she was admitted to legal practice in 2015. The Rising Stars selection process takes into account peer recognition, professional achievement in legal practice, and other cogent factors.
A new State of Louisiana Historical Marker stands at the corner of Swan Street and Henry Cobb Street on the Southern University and A&M College campus in recognition of segregated schools for blind and deaf residents. In October 1922, the State Board of Education managed and opened the Louisiana State School for the Blind Negroes on the campus with 16 students. By 1945, the school had four buildings, 13 instructors, and 55 students. In October 1938, the Louisiana State School for the Deaf Negroes started and, years later, had 44 students with seven instructors. For 40 years the Louisiana State School for Deaf Negroes operated as a predominantly segregated institution. It was the last Black deaf school to close its doors. Over the years, it became known as the Old School for the Blind and Deaf.
Tyrin Z. Truong of Bogalusa became the city's youngest mayor on Nov. 10 when he gained more than 55% of votes from Bogalusa's almost 11,000 residents. Truong, who is 23 years old, beat two-time incumbent mayor Wendy O'Quin Perrette who had been elected in 2014. He earned political science degree in 2021 from Washington University in St. Louis.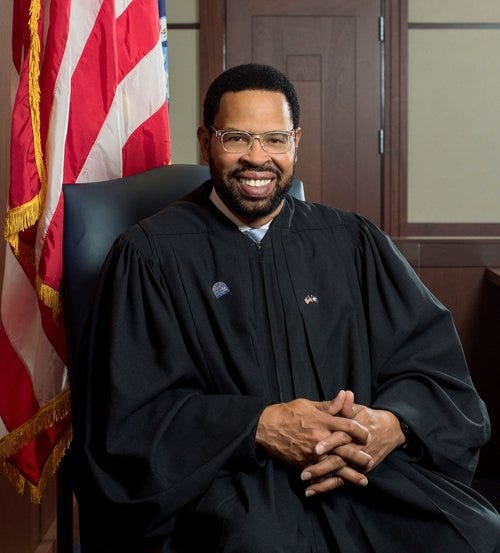 Judge Donald Johnson of the 19th Judicial District Court was awarded $700,000 to establish a post-adjudication Veterans Treatment Court in East Baton Rouge Parish. The target population will be justice-involved veterans in need of substance abuse and mental health treatment. All treatment—including medication assisted treatment—will be provided by local court-approved treatment providers. Additional services will include support and resources to address any identified need or barrier to successful completion of probation, such as housing, employment, education, social, family, and medical assistance.
SisterFriends Cups and Conversations completed a successful session seven with hosts Teresa Cooper and Katherine Young sharing meaningful conversations with the Shreveport community. The duo also co-authored "Mothers and Everyday Life" with eight mothers share their stories.
Todd Manuel is the first permanent vice president of inclusion, civil rights and Title IX at LSU. He was director of organizational health and diversity for Entergy. As vice president, Manuel will build a true national model for an integrated approach to serving protected classes and improving institutional climate on a large college campus. He also develops, delivers, and oversees LSU's Title IX compliance programs and obligations, while leading the prevention of and response to all matters of discrimination on LSU campuses. In this inaugural capacity he oversees initiatives that ensure students from historically underrepresented populations matter and belong in the LSU community. He is a 1995 graduate of LSU who earned a juris doctor from the Southern University Law Center in 1998 and an Executive Certificate in Diversity, Equity & Inclusion from Georgetown University in 2020.
Chenese Lewis was elected president of Friends of the Capitol Park Museum, a 501(c) 3 organization with a mission to support the Capitol Park Museum in Baton Rouge. She was also named "40 Over Forty in Podcasting" by Podcast Magazine, the inaugural list celebrates podcasters who tirelessly strive to share their passion, knowledge, and experience in their specific areas of interest with listeners worldwide. The museum is a branch of the Louisiana State Museum, a statewide system of National Historic Landmarks and modern structures across Louisiana. It houses thousands of artifacts and works of art reflecting Louisiana's legacy of historic events and cultural diversity.
James Gilmore, PhD., chairman of the North Baton Rouge Economic Development District said the district supported Baton Rouge Community College with $60,000 in scholarships for students studying construction trades and undergirding NBR businesses with $200,000 in facade grants to upgrade their curb appeal. Gilmore's Institute for Human Development offered $5,000 in scholarships to Southern University agriculture students who have an interest in the hemp and cannabis industry. The institute also partnered with Boom Box Gym to teach discipline, physical health, and conflict resolution to youth. With the Baker Police Department, the institute offered free tutoring in reading and writing to youth. The institute closed out the year launching a mental health program to provide free mental health counseling services to youth, adults, and families who have high deductibles, no insurance, or can't afford mental healthcare.
Opelousas native Rebecca D. Henry was the only U.S. artist represented in the international art show at the Acadiana Center for the Arts. A Creole folklorist and a specialist in folk medicine traditions, she is the founder of the Creole Heritage Folklife Center in Opelousas, where she has dedicated the last 30 years to preserving the Creole traditions of her home. Born in 1941 to sharecroppers, Henry spent her youth picking cotton in the fields with her brothers and sisters. She portrays this experience in her painting, "Just the Three of Us." The international exhibit "Poetics of Selfhood/Poétique de l'Ipséité" features five artists at the Acadiana Center for the Arts and is in partnership with La Station Culturelle, Fort de France, Martinique.
The Southern University Board of Supervisors unanimously elected Myron Lawson as chairman for 2023 during its November meeting in New Orleans on Friday, Nov. 25.  Lawson, who is also a Southern University and A&M College alumnus, previously served as Board chairman in 1999 and 2000. He is also the owner of a State Farm agency in Alexandria.
Law professor Angela Allen-Bell participated two efforts to remedy past racial injustices: the process of granting a posthumous pardon to Homer Plessy and correcting the false narrative about the Smith-Brown murders of 1972. In 1892, Homer Plessy challenged segregated seating on Louisiana's railcars and was arrested for his refusal to sit in the section assigned to Blacks. He lost his subsequent legal challenge before the Supreme Court and, as a result, "separate, but equal" became the law of the land for many years. On January 5, 2022, Governor John Bel Edwards posthumously pardoned Homer Plessy. Bell worked with students in her Law and Racism and Civil Rights class and the state NAACP to plan the 50th Anniversary Commemoration of the 1972 student movement and the November 16, 1972, tragedy on the campus of Southern University andA&M College. Bell said the goals were to correct the false narrative surrounding the 1972 student movement in Baton Rouge and to facilitate the start of an overdue healing and reconciliation process between state officials and university officials and student leaders and other victims. Last year, on the 50th anniversary, years of effort culminated with student leaders emerging from a fifty-year period of silence to finally tell the truth about the efforts of Students United.  Edwards extending an apology in the form of an Amende Honorable "to the families of Leonard Brown and Denver Smith and all those who hold their memory dear, and to Students United and Louis J. Anthony, Charlene Hardnett, Fredrick Prejean, Donald Mills, Herget Harris, Paul Shrivers, Willie T. Henderson, Ricky Hill, and Nathaniel Howard, their families and all those who keep their memory, and to the community of SU". SU President Dennis Shields also expressed regret and extending a "welcome back" to the members of Students United; and, proclamations and resolutions from Mayor Sharon Weston Broome and from the Louisiana Legislative Black Caucus being issued.
Thanks for reading DrumBeats! Subscribe for more community news from across Louisiana.